How to sleep when you have pain?
Michael Massey | March 13, 2017

If you are in pain and it is affecting your sleep quality, then definitely get medical advice.
These tips are intended to support you to sleep comfortably while you have physical pain, they are not intended to diagnose or cure any condition.
The image below shows sleeping positions to promote more comfort when you are suffering from one of the following ;
• Shoulder pain
• Neck pain
• Back pain
• Sleep Apnea/Snoring
• Acid Reflux
• Plantar Fasciitis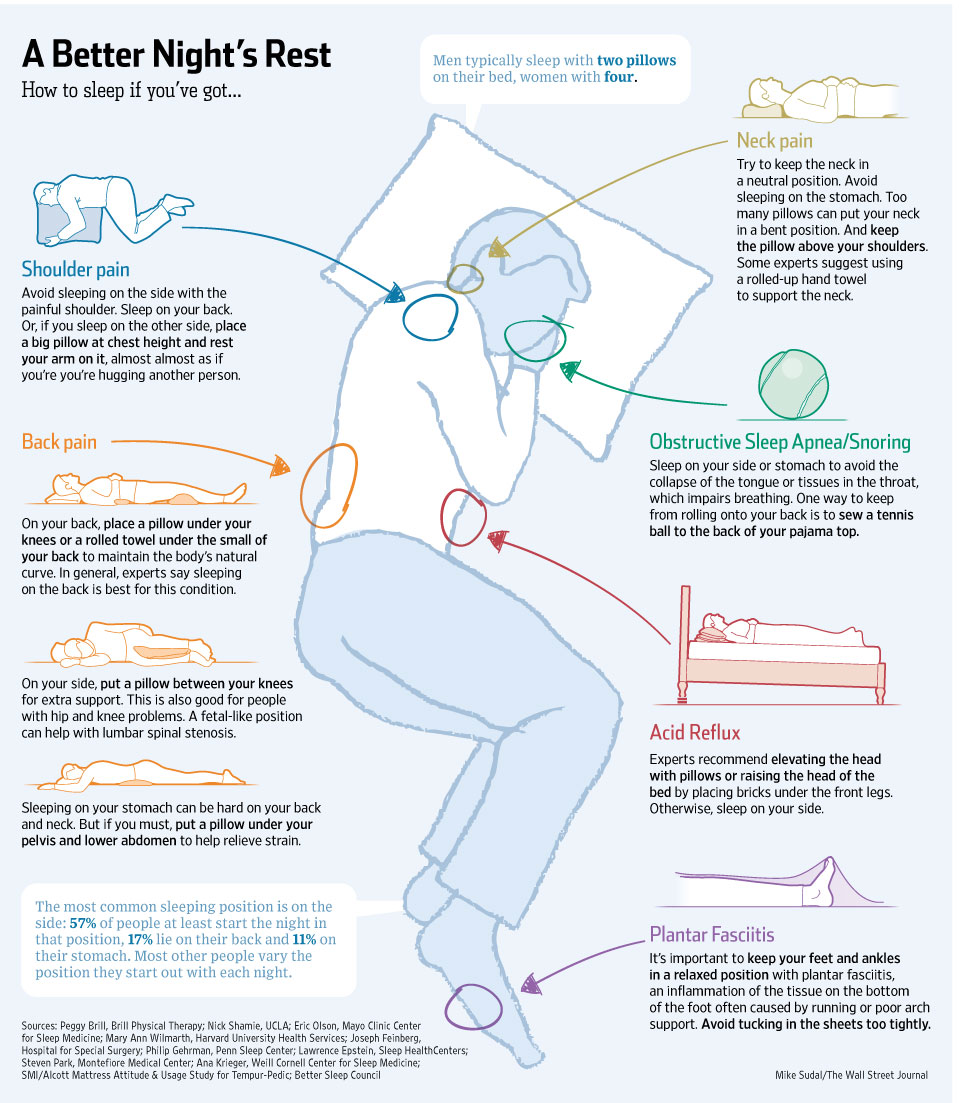 Credit to Wall Street Journal
And remember… if you are in pain, get medical advice, solve the issue not the symptom.