The Effects of Sleep Deprivation
Michael Massey | March 13, 2017


Sleep deprivation is a serious matter with severe consequences.

Diabetes: It is suggested that people experiencing sleep restrictions process glucose more slowly, which increases the likelihood of developing type 2 diabetes.
Brain: The brain of the average sleep-deprived person has to work harder for logical, practical and working memory exercises, as it attempts to compensate for the adverse effects of sleep deprivation.
Heart Disease: In a 2002 study by the Chicago Medical Inst., it was suggested that there is a link between sleep deprivation and heart disease.
Growth: Sleep deprivation results in reduced cortisol secretion the next day, this impacts on growth hormone production as well as digestion, immune system and your mood.
Healing: In a 2004 study, it was shown that sleep deprivation hindered the healing of injuries.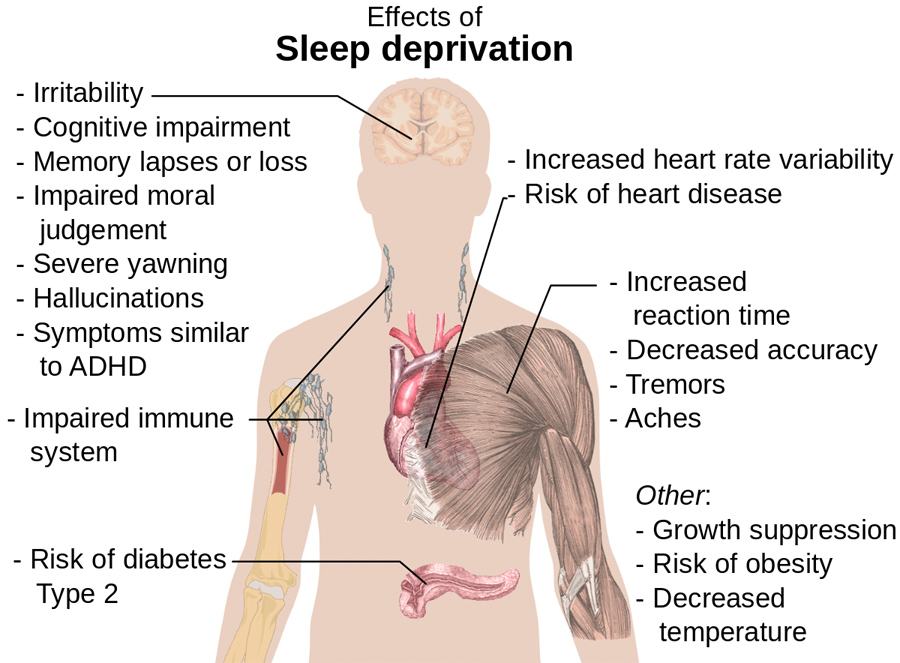 Credit to Wikipedia.
Want more energy, focus and better health? Start with a good night of sleep.