The Health Benefits of Sleep
Michael Massey | March 13, 2017

There is conflicting advice about the correct number of hours to sleep. What we can all agree on is that you will know if you have not had enough sleep. It shows up in your energy, your focus, your concentration and lack of sleep is a leading cause of industrial, household and vehicular accidents.
The human Circadian Rhythm is your natural cycle that regulates eating, sleeping, hormone production, physiologic processes and co-ordinates your metabolism and energetics.
The diagram below describes when various functions are performed by your body. Shift-work, late nights, irregular sleep patterns all disrupt this rhythm and lead to not just fatigue, but illness and disease.
It is essential for optimal function and overall health that you do get proper sleep and rest daily.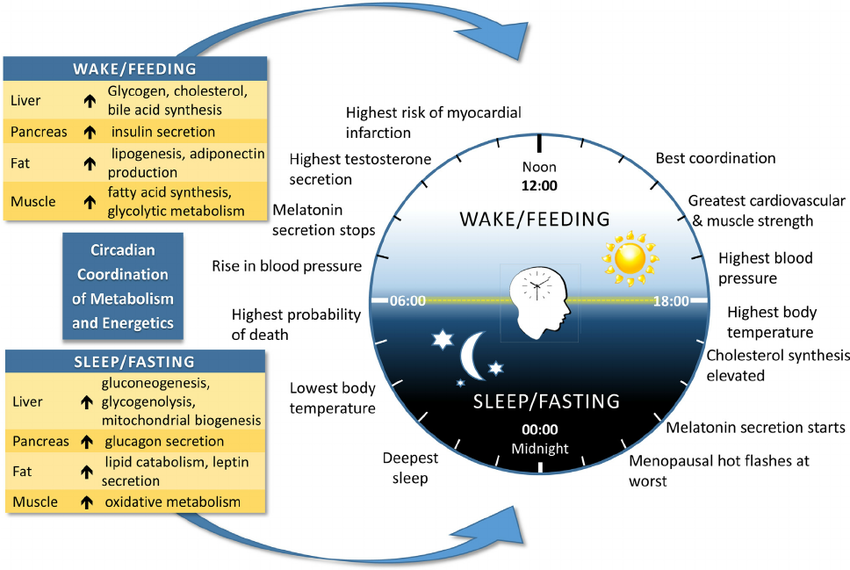 Credit to www.researchgate.net
In coming posts I will describe in more detail the effects of sleep deprivation and also how to get better sleep if you suffer from any of 6 common conditions that affect sleep quality.